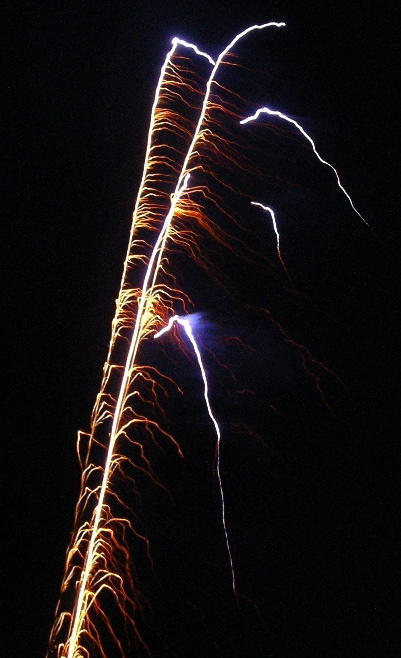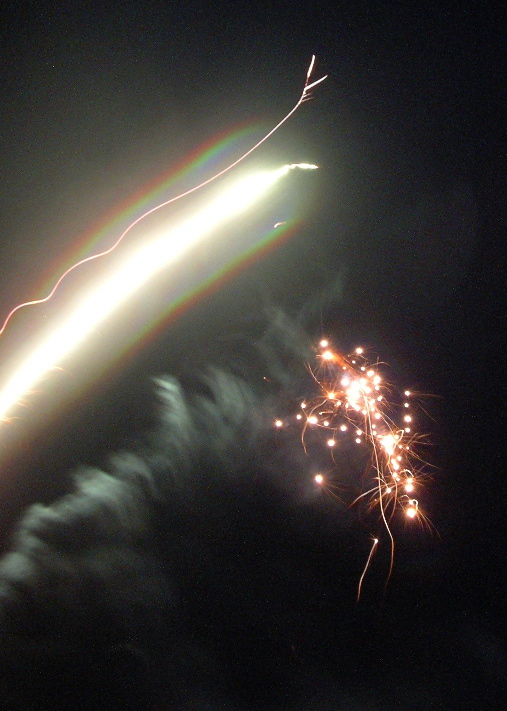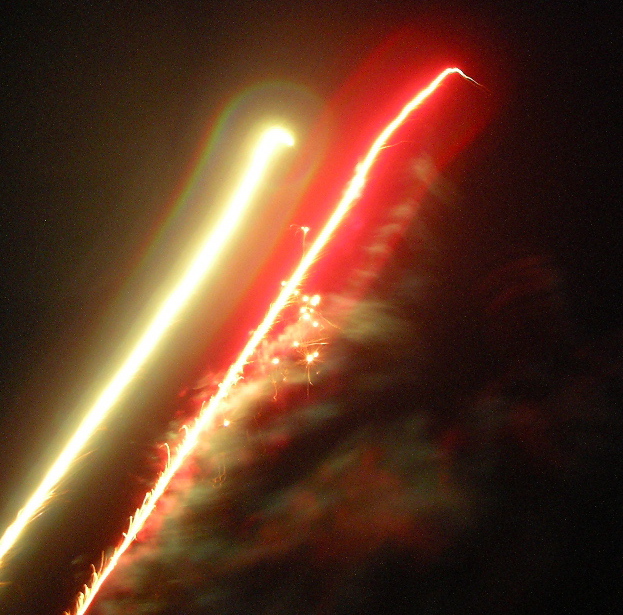 Fireworks that we set off at my lake. My camera's nightshot mode has a longer aperture time making these look really cool.
Well, it's official; I am now an adult in the eyes of America (not that it really matters, I've been an adult in Canada for quite some time now).
To celebrate, a couple friends and myself went out to my lake with my parents. All in all, fun was had, although we got a bit wet when we decided to do a 5km hike through the rain on our way back to the city. But to be fair, we didn't know it was going to rain when we started the hike.
Read more for a couple more photos.


If NASA is allowed to do this, then so can I. Click to see a HIGH-Res version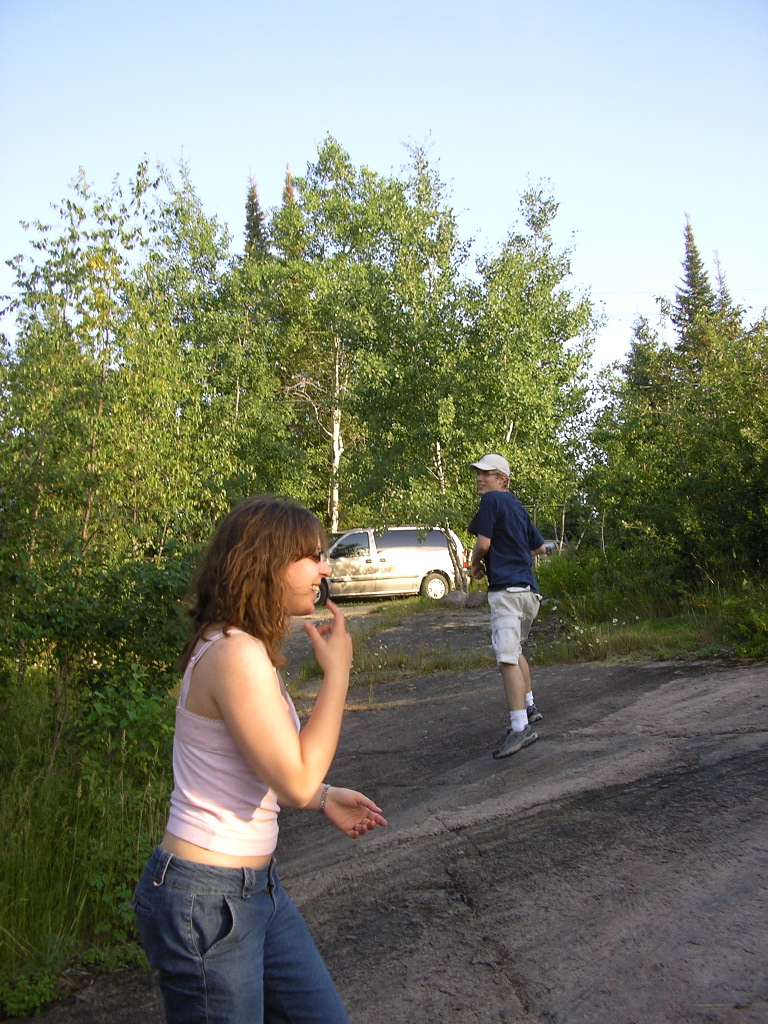 Hiking up the driveway of my cottage.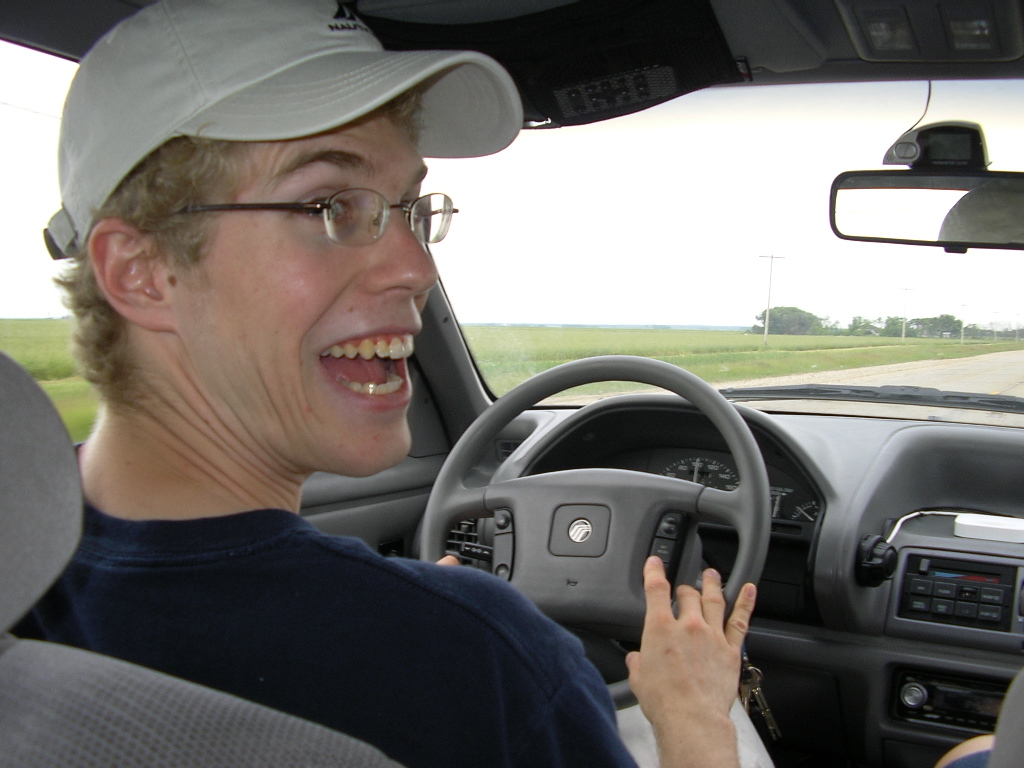 Meet our driver…